Back to the Original Art Page.
"Capricorn"
Medium
Date
Framed Size
Image Size
Oil Pastel/Ink
1991
17-1/2"H x 19-1/4"W
9-1/4"H x 11-1/8"W
From Susan's astrological calendar. The "Sea Goat" depiction blends the surefooted, pragmatic, achievement oriented aspects of the goat, with a magical, mermaid-like tail that allows it to access the deepest wells of the soul and inform the reality of life. A beautiful example of Susan's most artistically mature style.

This original work has been re-framed with an antiqued silver wood frame, archival double suede mats, acid-free backer-board & materials and re-glazed with museum conservation clear, Tru-Vue, UV protective glass. Signed Susan Boulet bottom center. Dated 1991.

Price: $3,250 USD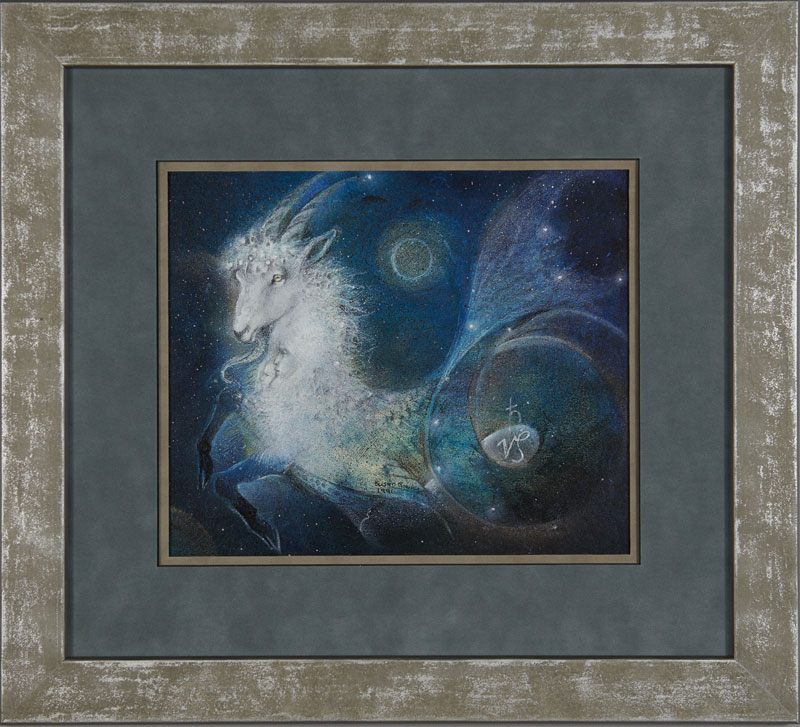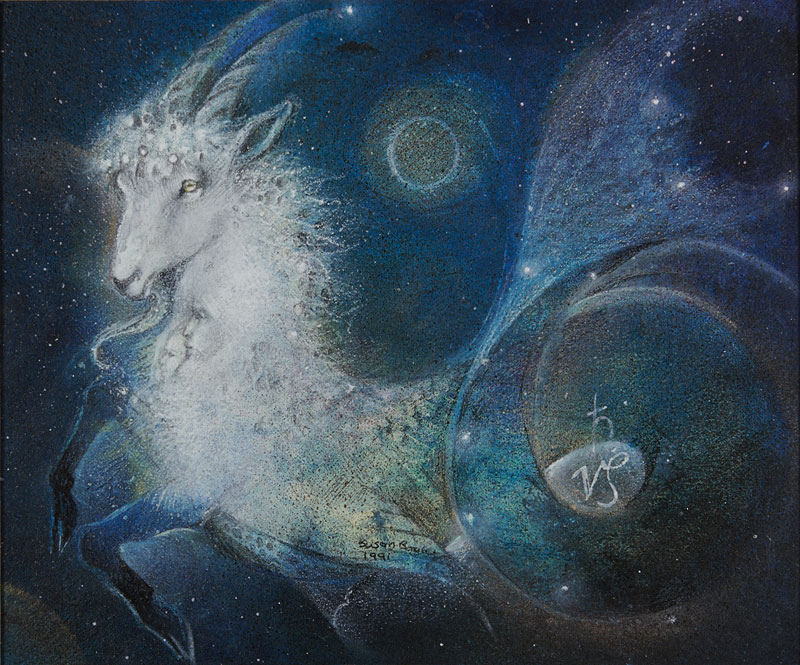 Back to the Original Art Home Page.